Waterproof Bum Bag
Swim Secure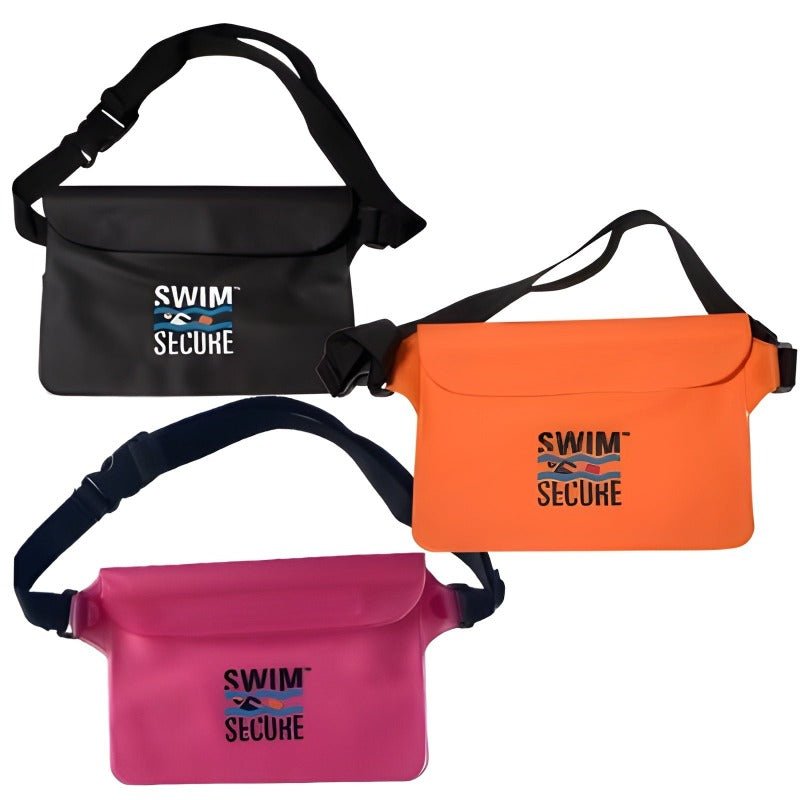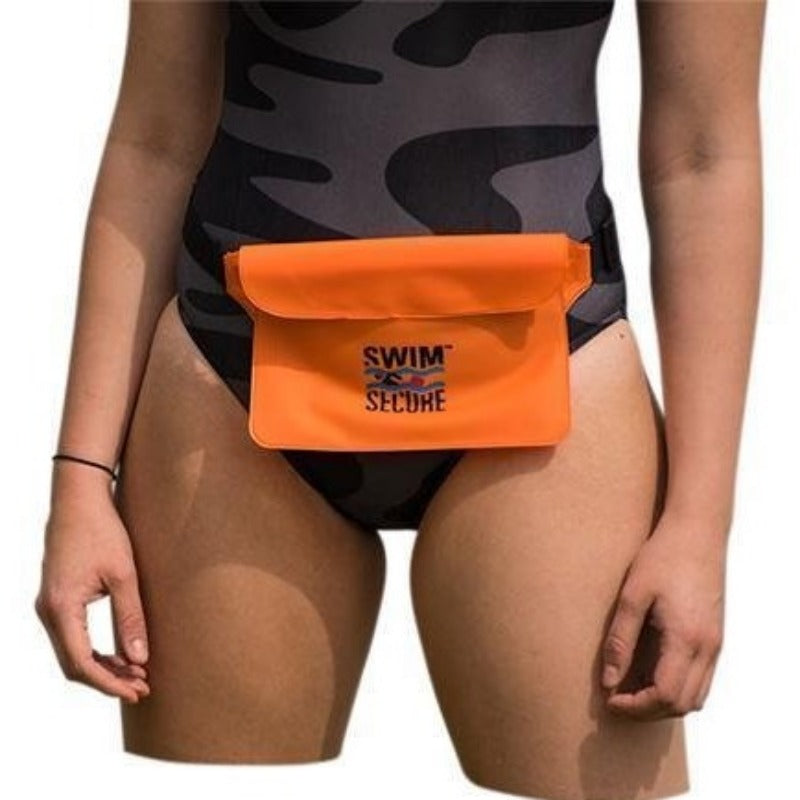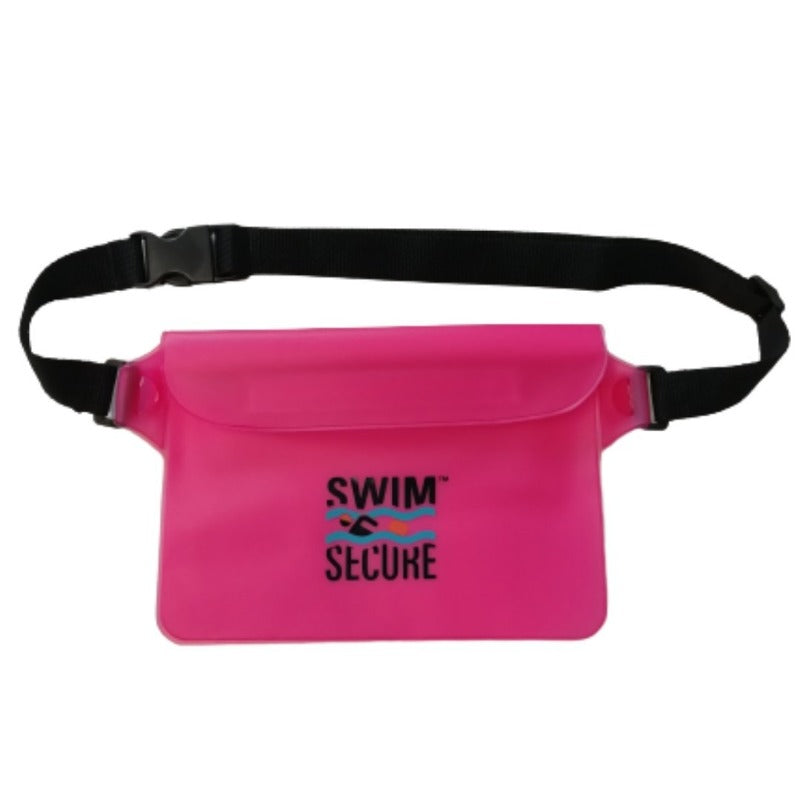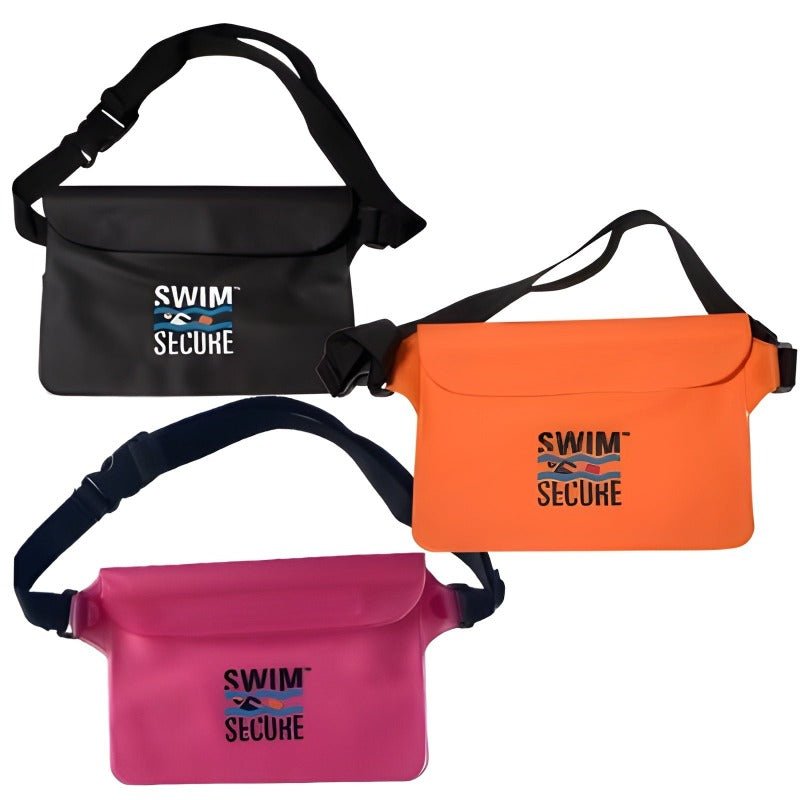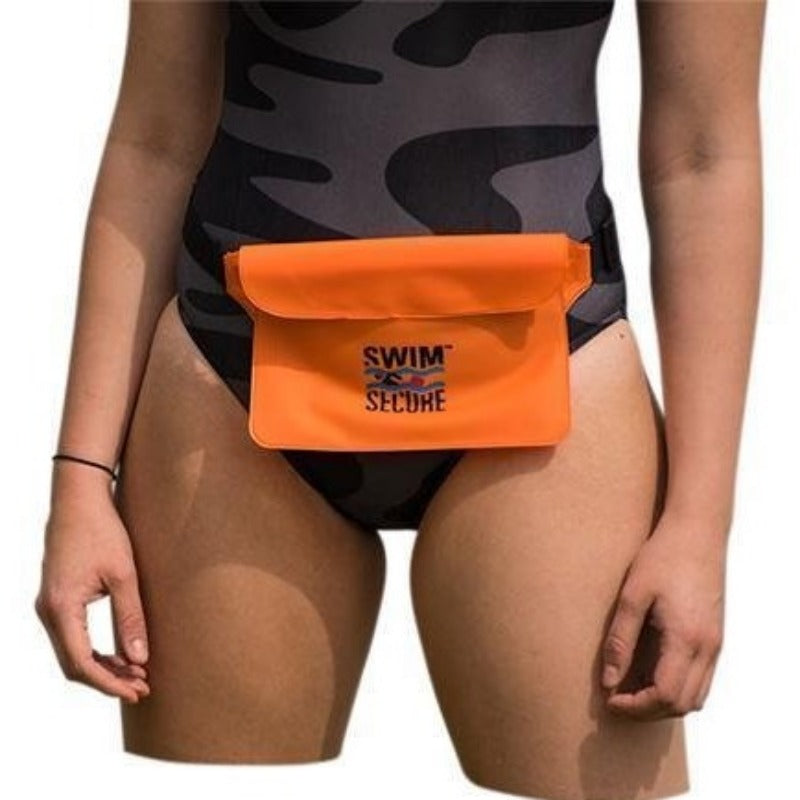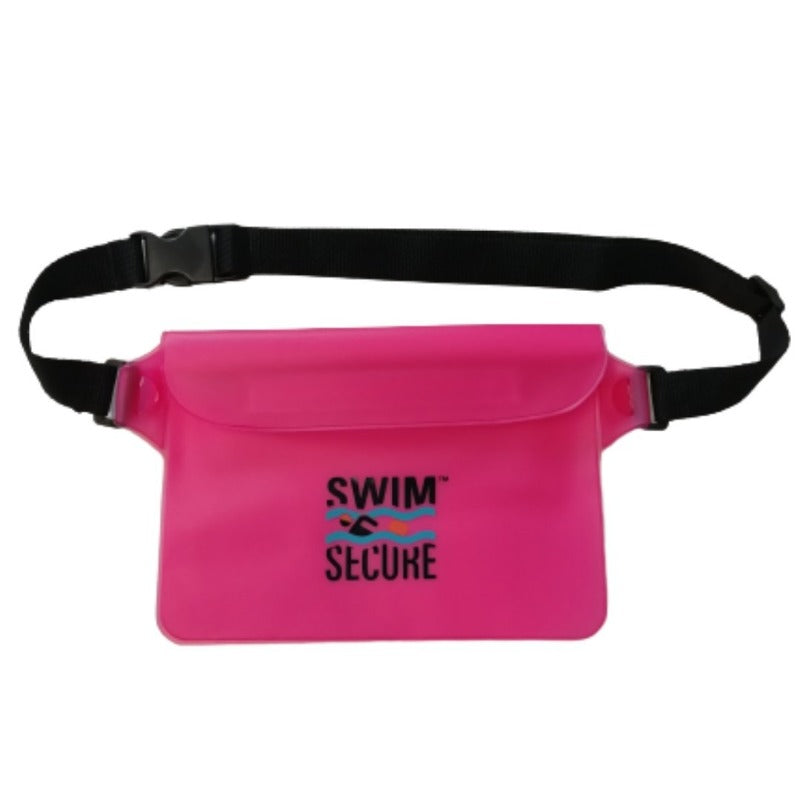 ❝ I put my car keys and my friends keys in the bag with a bit of the trepidation. Fastened it around waist and swam a kilometre in the sea. Ta da.... it works! Even fits my phone... ❞
- Christine P, Waterproof Bum Bag Customer
Waterproof Bum Bag
Swim Secure
🚚 Fast Free Shipping Over £50
⚡️ Same-day dispatch before 3

🚚 Fast Free Shipping Over £50
⚡️ Same-day dispatch before 3
📦 30 Day Free Trial
🌱 Buy 1, Plant 1 Tree

📦 30 Day Free Trial
🌱 Buy 1, Plant 1 Tree

✅ Perfect for swimmers, kayakers, surfers & paddle boarders
✅ Never leave personal belongings vulnerable on the shore again
✅ Triple seal system keeps your items dry whilst in the water
✅ High capacity fits smartphone, keys, passport, wallet & more
✅ Lightweight & Flexible material so you can move unhindered
✅ One size fits all thanks to adjustable clip belt
✅ Available in two colours: Black or Orange

Plants 1 mangrove tree in Africa You can track your impact after purchase.

Swim Secure is a leading creator of dry bags for swimming which is why we stock their triple seal Waterproof Bum Bag.
This compact swim bag is handy when it comes to keeping your essentials dry and free from debris. Swim Secure's Waterproof Bum Bag is designed to securely fit around your waist with an adjustable clip belt.
This bag is so lightweight and flexible that you will barely notice you have it on. It also does not annoyingly drag when you swim.
Size: 22 cm x 15 cm / 8.5 inches x 6 inches
Adjustable waist strap: 80 cm to 112 cm / 31 inches to 44 inches
Available in high-visibility orange, bright pink and sleek black
Made of a durable, rubber-like TPU material
Extremely secure triple zip-lock seal with velcro flap
Know that your valuables are secure when open-water swimming, kayaking, surfing, paddle boarding, running or cycling. This is the ultimate waterproof waist bag for any outdoor enthusiast.
Check all three of the seals are fully closed before use. We recommend you test prior to first submerging when empty.

PLEASE NOTE.
 This product is NOT advised for use below two metres. If you want to go deeper, we suggest OverBoard's submersible phone case. 
MORE REASONS TO CHOOSE US...
FREE Carbon Neutral
Shipping over £50
Same Day Dispatch
before 3pm
Zero Risk 30
Day Trial
Buy 1,
Plant 1 Tree
What Others Are Saying...
BUY WITH CONFIDENCE THANKS TO OUR...
100% WATERPROOF
100% SNOWPROOF
100% SANDPROOF
Here at Drybags all our products are Tried & Tested by our team before being stocked online. That way you can shop with peace of mind your valuables are protected from the elements no matter what mother nature throws at you.

If for any reason you aren't happy with your Drybag, simply return it to us within 30 days for an exchange or full refund. Let us know at sales@drybags.co.uk and we'll be happy to help you out - no headaches or hassle. *Items on sale do not qualify.
Bumbag
Was pleased with it but disappointed it was a little thinner than other drybags
Lightweight and practical
I bought this bumbag to take on holiday to Thailand in January but didn't want to wait until then to test out how waterproof it is. I folded up some tissues and placed them inside, sealed it properly and then placed it in a washing up bowl full of water and weighted it down. 10 hours later no water had leaked into the bag and the tissues were bone dry. I know feel confident about using this to hold my phone and cash whilst swimming on holiday.
Initial thoughts are good
The bum bags looks and feels a solid piece of kit. The pair will be tested in earnest in Australia at the end of the month, so the jury is out for now on performance.
Terrific! I was a tad paranoid when I first used it but I needn't have been as it worked a treat. Makes it easy to go wild/open water swimming as you don't have to worry about your belongings. It also acts like a buoy which actually makes the swimming experience easier.
Works a treat!
I bought this for a holiday where I knew I was likely to visit the beach a few times alone and wanted to be able to swim out to sea without worrying about my valuables. It worked an absolute treat and came back to shore with everything bone dry. There's enough room for a phone and wallet (possibly keys too) but that's about it. The fact that it traps a bit of air in with your stuff means it also floats, so you don't have too worry too much if the buckle did come undone for some reason, and means you can feel the bag there, floating along with you :) Recommended!
Have A Question? We Get These Often...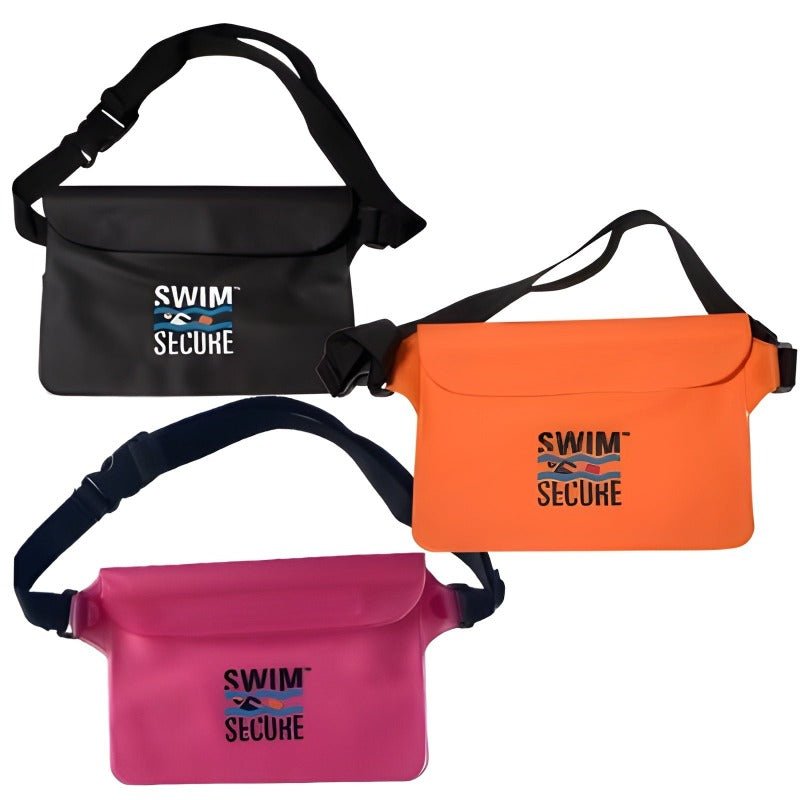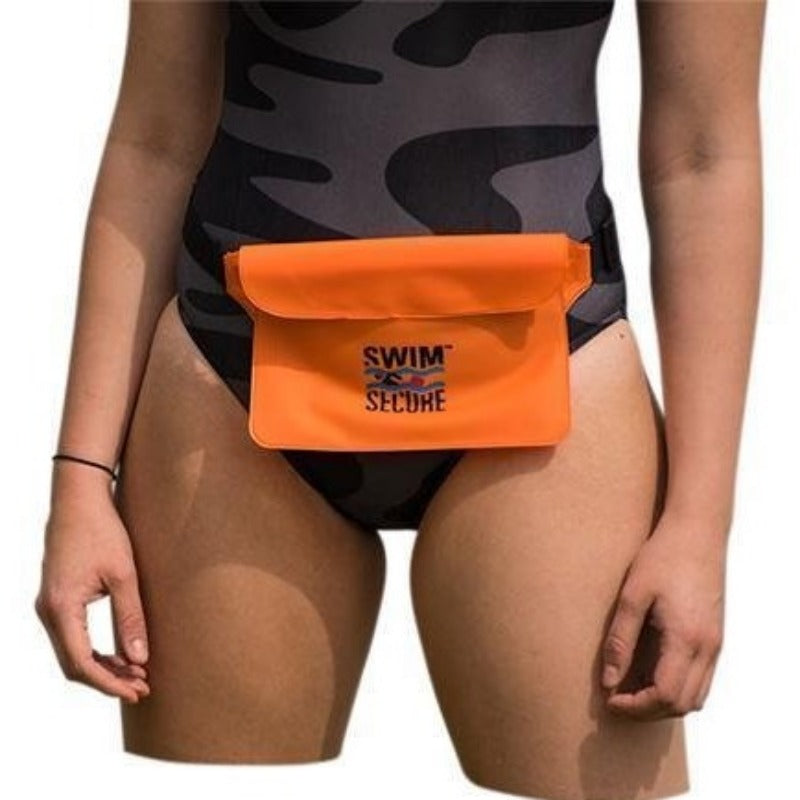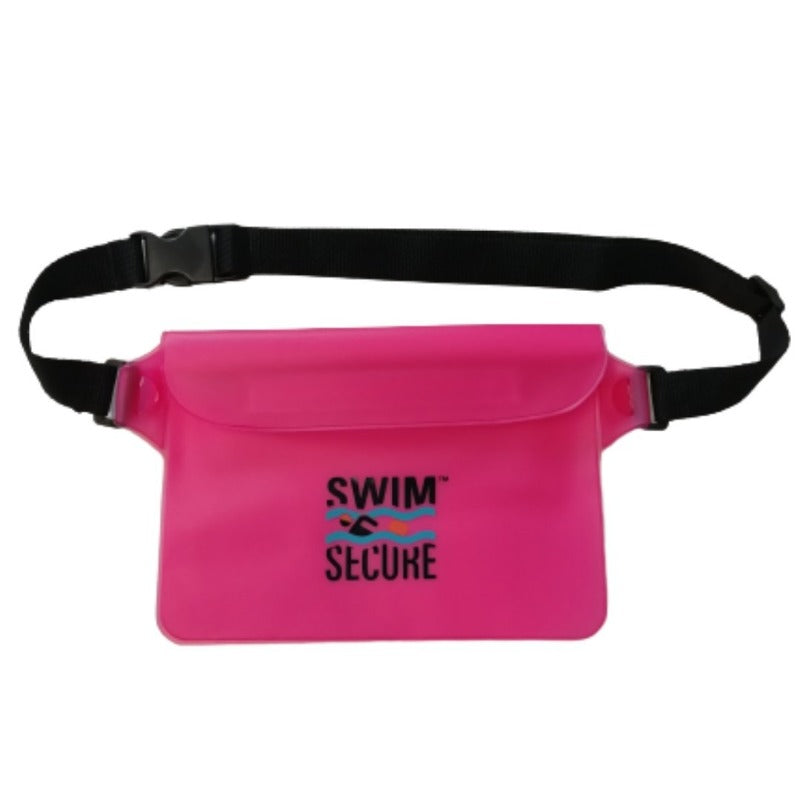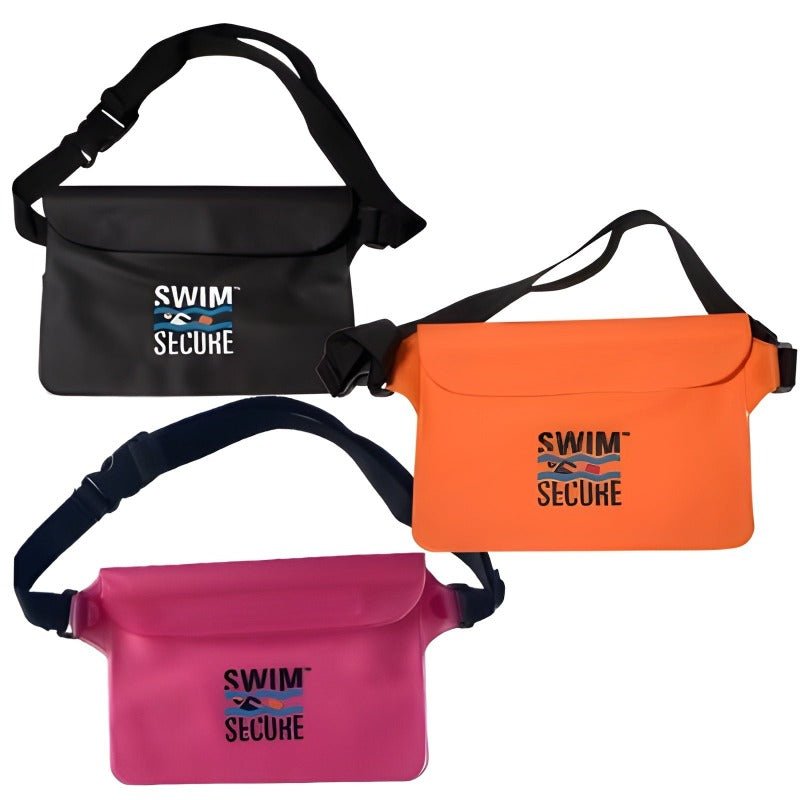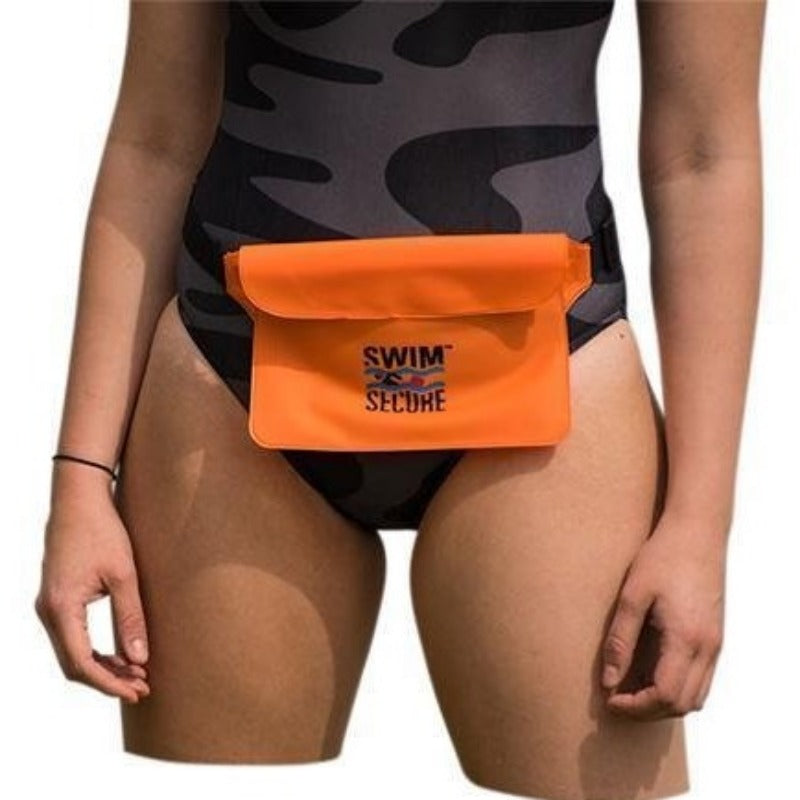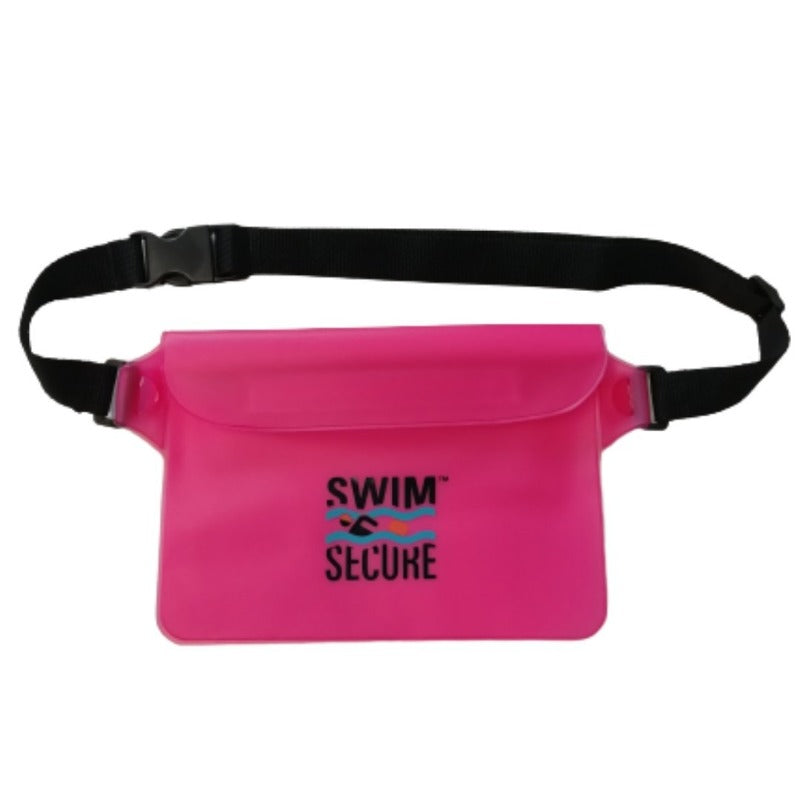 Waterproof Bum Bag
Swim Secure
🚚 Fast Free Shipping Over £50
⚡️ Same-day dispatch before 3

🚚 Fast Free Shipping Over £50
⚡️ Same-day dispatch before 3
📦 30 Day Free Trial
🌱 Buy 1, Plant 1 Tree

📦 30 Day Free Trial
🌱 Buy 1, Plant 1 Tree

✅ Perfect for swimmers, kayakers, surfers & paddle boarders
✅ Never leave personal belongings vulnerable on the shore again
✅ Triple seal system keeps your items dry whilst in the water
✅ High capacity fits smartphone, keys, passport, wallet & more
✅ Lightweight & Flexible material so you can move unhindered
✅ One size fits all thanks to adjustable clip belt
✅ Available in two colours: Black or Orange

Plants 1 mangrove tree in Africa You can track your impact after purchase.